Extended Urban Design Studio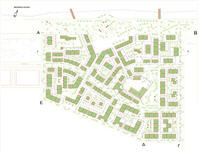 Description of the studio
This assignment offers an opportunity to approach issues of theory, methodology and technique and discuss problems inherent in the implementation of a design project.
The area under study is a neighbourhood in a peripheral municipality of Thessaloniki, comprising about 10 hectares of land.
Municipal slaughterhouses

The general aims of [DPMS] are the promotion of knowledge in the particular object, the growth of research in relevant scientific regions, the cover of needs in administrative, technical and scientific executives of postgraduate level. The special aims of direction Protection, Maintainance and Re-establishment of Architectural Monuments it is the benefit of special education, additional the basic study, and specialised knowledge, so much theoretical what practical character for the study, maintainance, re-establishment and restoration of architectural monuments, totals and archaeological spaces, as well as for the protection and re-establishment of traditional settlements, historical centres, historical landscapes and landscapes particular natural beauties.

City and Urban Planning

Environmental repercussions of planning and built-up growth. Investigation of repercussions in the natural and anthropogenic environment from the built-up growth and the planning. Metres and policies for the urban environment: international Conventions on the protection of environment, international Conventions and Directives of European Union. Protection and maintenance of sensitive ecosystems in the city. Repercussions from the planning of big circulatory work. Policy of viable mobility. Bioclimatic planning. Incorporation of renewable sources of energy (ANA) in the planning of space. Methodology and problems of application of Studies of Environmental Repercussions ([MPE]) in Greece.

Hotel - SPA

Afterwards the first phase we began to break the compact boxes that we had created and we shaped a mesh from walls.  Prevailed the logic that certain fat walls will support the shelter will be the holder organism of building and the remainder elements will be glass. It thus began a game [kenoykai] [pliroysopoy] the vertical elements they changed continuously place.

Makedonian Theater

The realistic representation of pictures and scenes constitutes her absolute objective technology of depiction, that will benefit a big breadth of applications of information technology, education, medicine and entertainment. The representation in two dimensions has been developed marginal, and the next reasonable step is the use of three dimensions, offering his natural sense depth that is integral component of human sight. Thanks to her rapid increase calculating force and the progress of optical systems, the interest of inquiring community it was turned in the past few year in the growth of applications of three-dimensional picture.