Riethüsli Primary School / MPP Architekten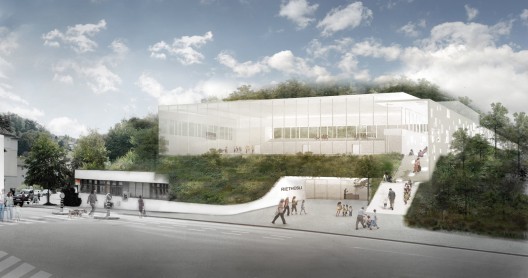 Courtesy of MPP Architekten (Kontou Calliope)
Located on top of a plateau, which is abruptly ended by a sloped edge, the strong topographical element of the Riethüsli Primary School leads to a severe breaking point between the site and its surrounding context. Designed by MPP Architekten, the aim of the concept is to let the school act as an urban communicator. More images and architects' description after the break.
Landscape design of urban open spaces

Description of the studio

The objective of this assignment is a completion of an urban open space design project, from master plan to detail and construction drawings. The Studio work on the transformation of an urban open space to an upgraded, collective space (space vecu) for every day activities, based on the site characteristics and the creative intervention of the designer in a Socio-ecological and conceptual approach.